Footgolf Melbourne        Book and play today!
Looking for a fun afternoon out for the whole family? Or maybe something challenging to entertain friends or colleagues at a corporate event.
Since 2013, FootGolf Australia has been developing the sport of FootGolf – a unique and fun way of combining golf and soccer into a game on the golf course! Like golf, FootGolf is a precision sport which combines the power and vigour of soccer with the skill and accuracy of the traditional game of golf.
Eynesbury is one of a small number of golf courses in Victoria that offers FootGolf as an alternative, making golf courses more accessible to a larger number of people. Located only 40 minutes from Melbourne's CBD, why not grab a group, pull on your kicking shoes and book a game today!
Book FootGolf and get kicking!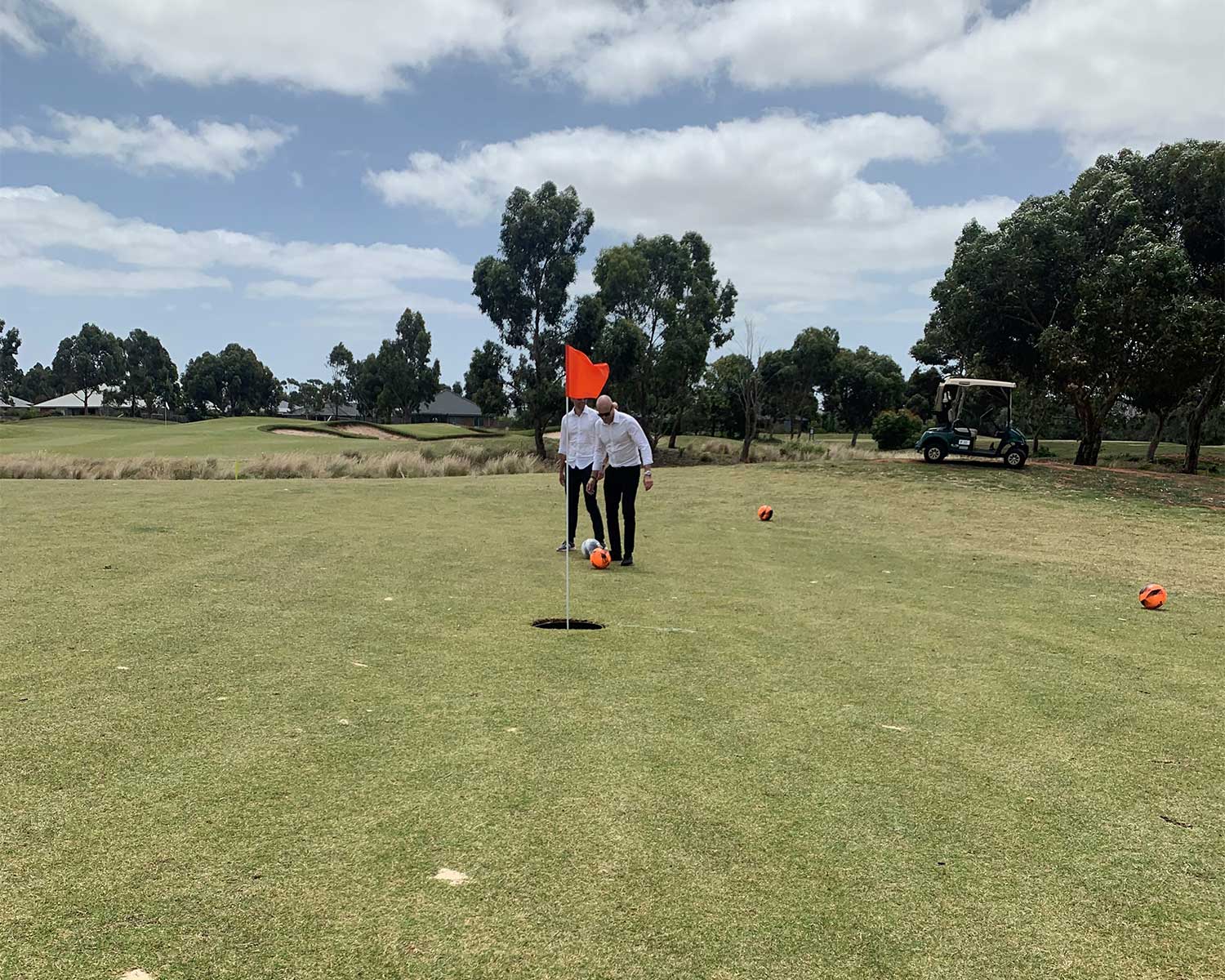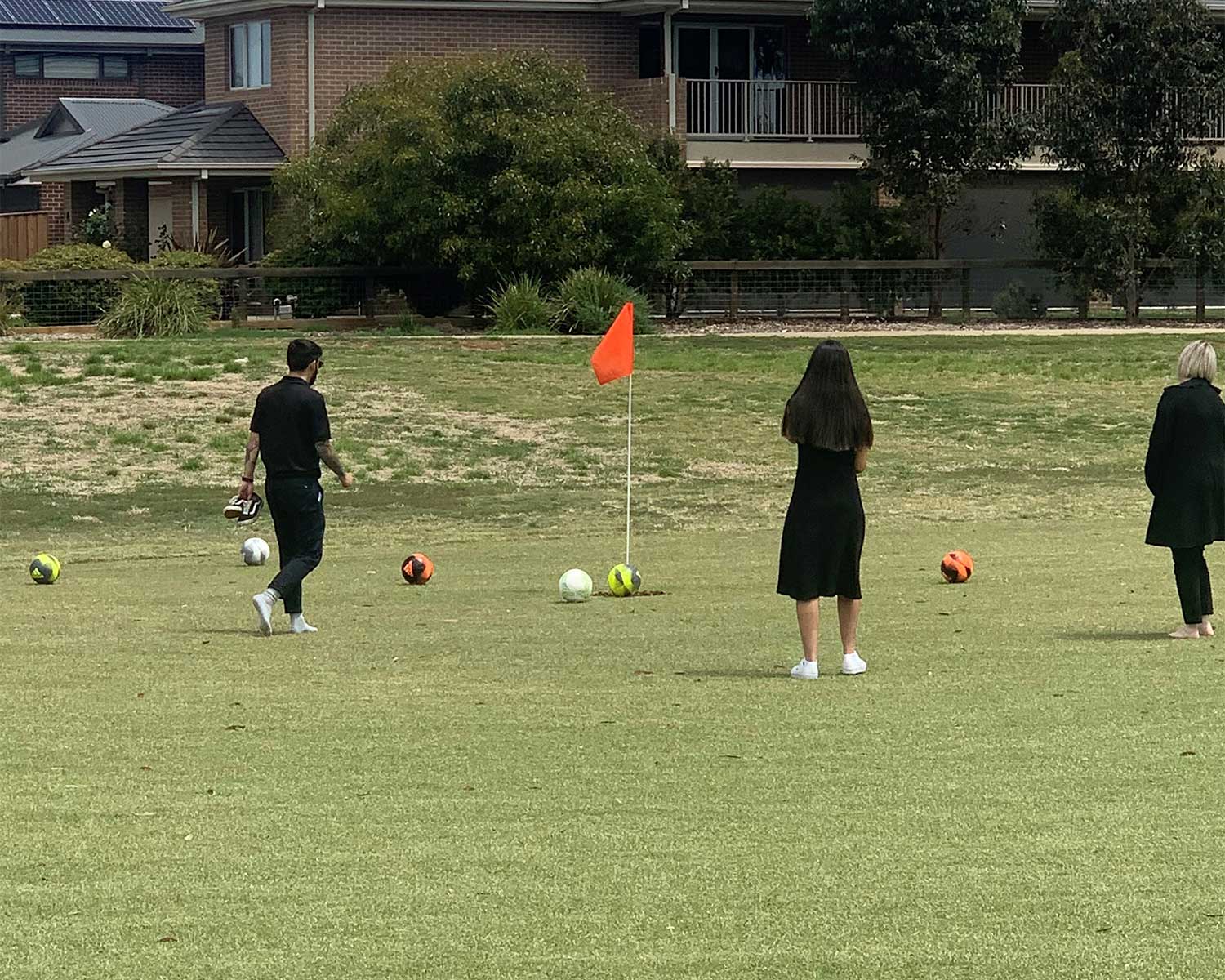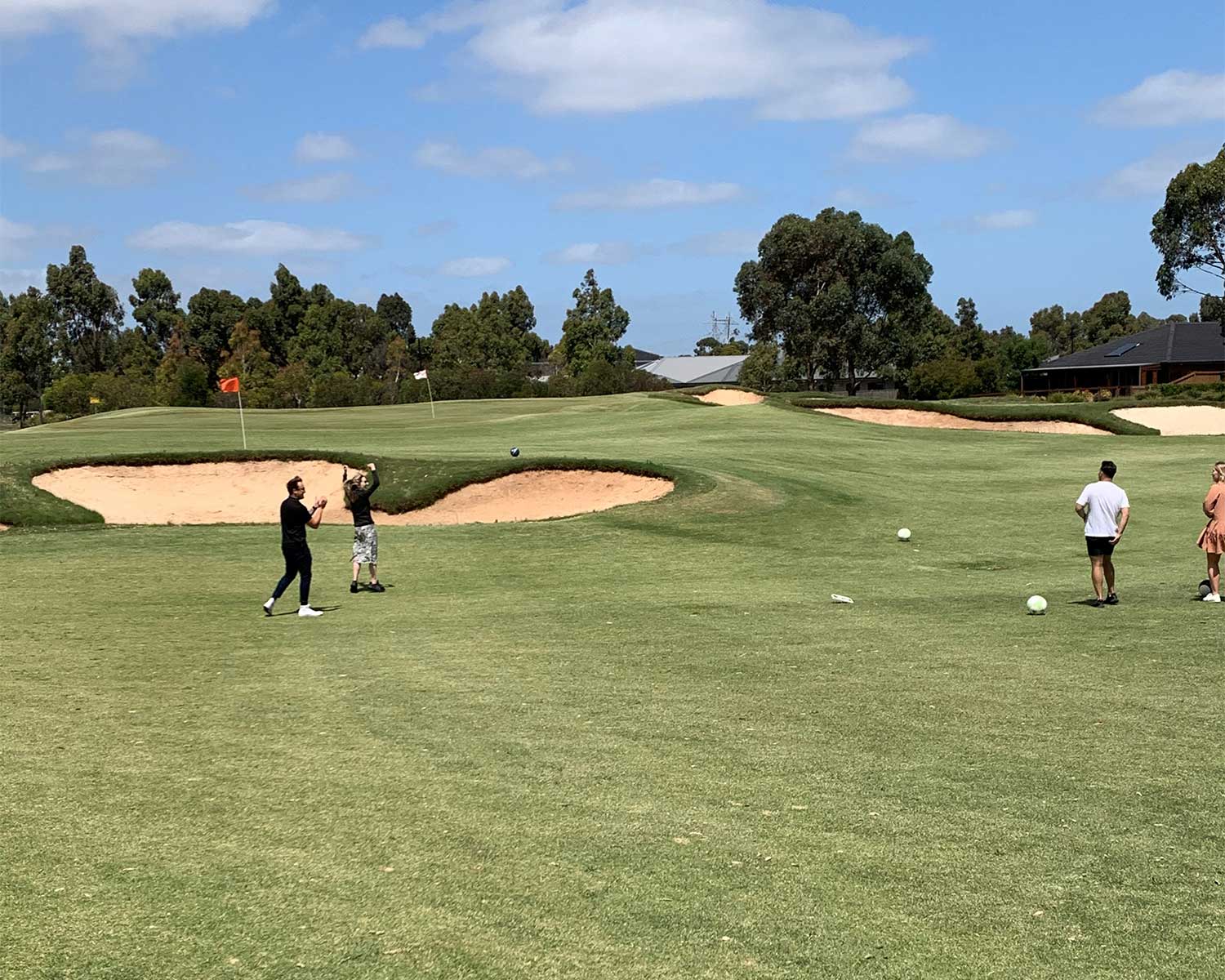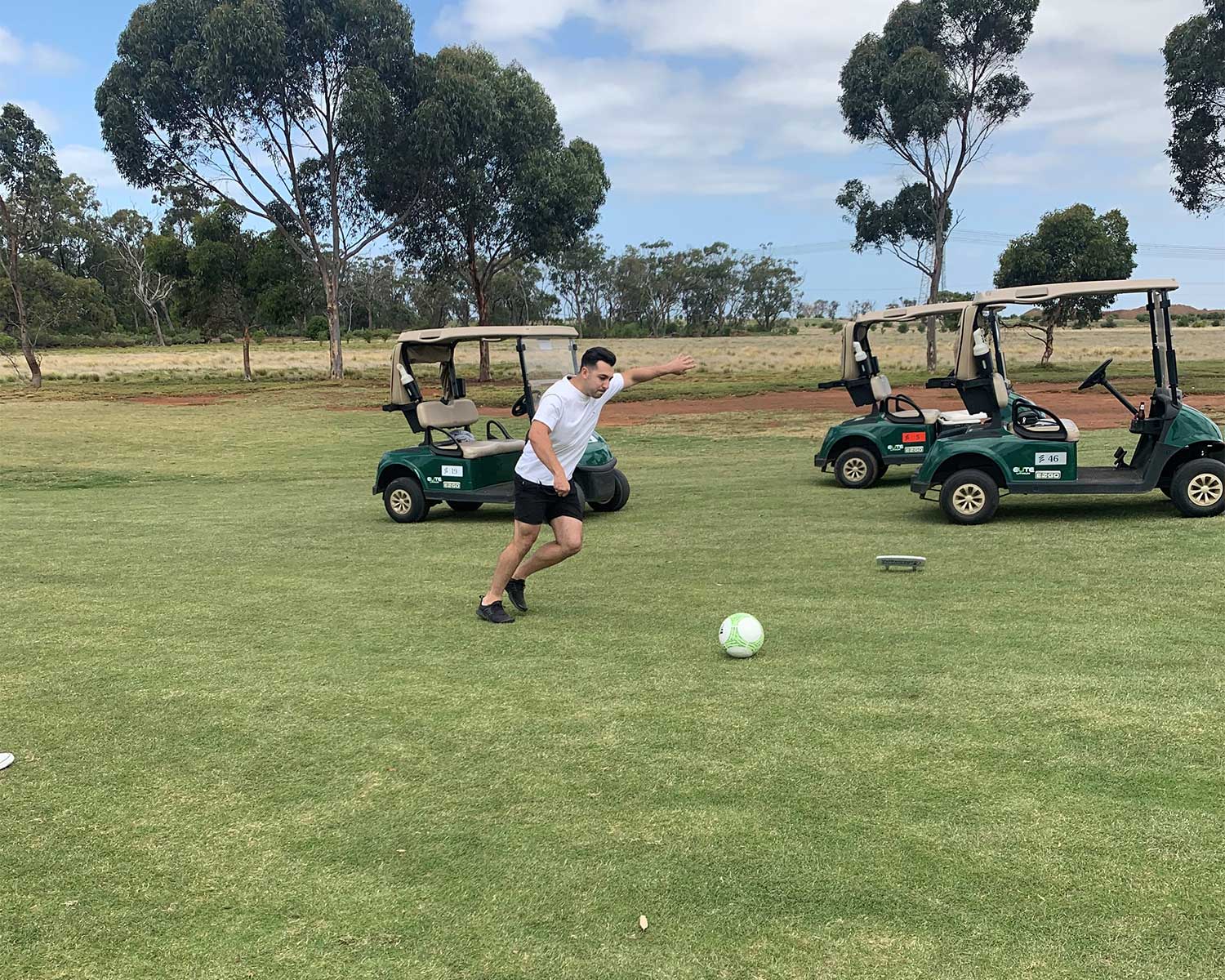 What is FootGolf?
FootGolf is the perfect combination of golf and soccer. The aim of the game is to kick a standard sized soccer ball into an enlarged hole on the golf course… and do so in less kicks than your opponents! Sound simple enough? Eynesbury's FootGolf course is played over 12 holes, and two people playing a round will take up to 1.5 hours.
Accessibility is one of the best things about FootGolf! It's a game that can be played by a wide range of ages and abilities, without the need for any formal training or techniques to get started.
FootGolf Pricing at Eynesbury Golf Course
FootGolf can be played at Eynesbury Golf Course on Wednesday and Friday afternoons from 3pm. And at just $10 per person for 12 holes, it's an affordable and fun afternoon out! Ball hire fee is $3, or alternatively BYO ball is more than welcome.
If traditional golf is more your thing, browse our green fees today and get swinging
Book FootGolf today
Book a FootGolf Day out Today!
Get involved today and book a game of FootGolf at Eynesbury Golf Course.
Book now!