One of Australia's Top 100 golf courses
Designed by the legendary Graham Marsh and open to all, the course delivers 18-holes of beautiful and challenging golf.
Book Online
Eynesbury Golf Club
There's no place like Eynesbury. A fully contained world adjoined by 288-hectares of Grey Box Forest, Eynesbury is located just 40 minutes from Melbourne's CBD. And with 50% of the community being green open space, those who live there strike the perfect balance between work and play in the great outdoors.
Eynesbury's world class 18-hole golf course is the first of a long list of amenities already on the ground. The Eynesbury Homestead is at the heart of the community, where you'll find the bustling Ms Peacock Restaurant and Bar. Tastefully renovated and oozing charm, Ms Peacock offers the perfect place to eat, drink and relax after a game of golf. The Homestead also offers multiple function spaces suitable for corporate golf days and other events, and sits alongside a dedicated wedding marquee.
Eynesbury is also home to a state-of-the-art sports precinct, numerous educational facilities and a future major town centre. But what makes Eynesbury truly stand out, is the community mindedness and spirit of those who live there, where neighbours are friends and kids play safely.
Learn more about the course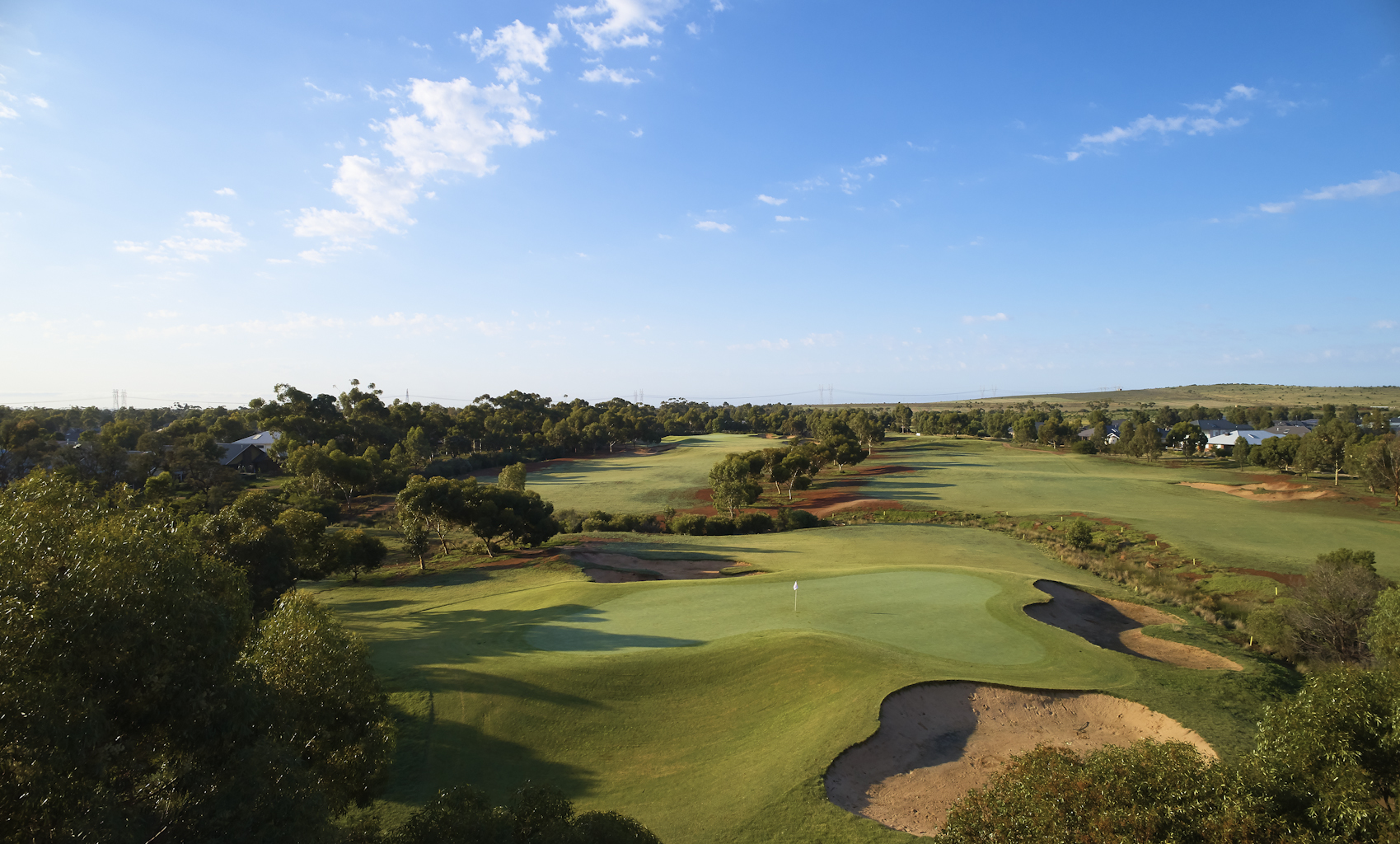 Eynesbury - Melbourne Golf Course
Designed by the legendary Graham Marsh in 2007 and open to all, the 18-hole Eynesbury Golf Course is set against a visually arresting and historic backdrop. Featuring wide fairways, extensive bunkering and water hazards, including several meandering creeks, the course is seamlessly integrated into the heart of the Eynesbury community. So much so that the eighteenth hole discretely neighbours the homestead and its eating, drinking and kicking-back options. All this beauty and charm, however, is deceptive as the championship course tests amateurs and pros alike. Rated in the top 100 Australian golf courses and the top public access courses, Eynesbury is certainly one to add to your to do list.
It's fair to say you don't need to be a golfer to appreciate the extra layer of beauty and lushness, along with the heightened feeling of open spaces, that the course adds to Eynesbury. Playing a round of golf, or just walking the course, affords a unique view of the community itself. The way the streets hug the edge of the course and contours of the land. The cul-de-sacs and crescents of beautiful homes that line the course. And, of course, the stunning and ever-present natural backdrop.
Watch our video!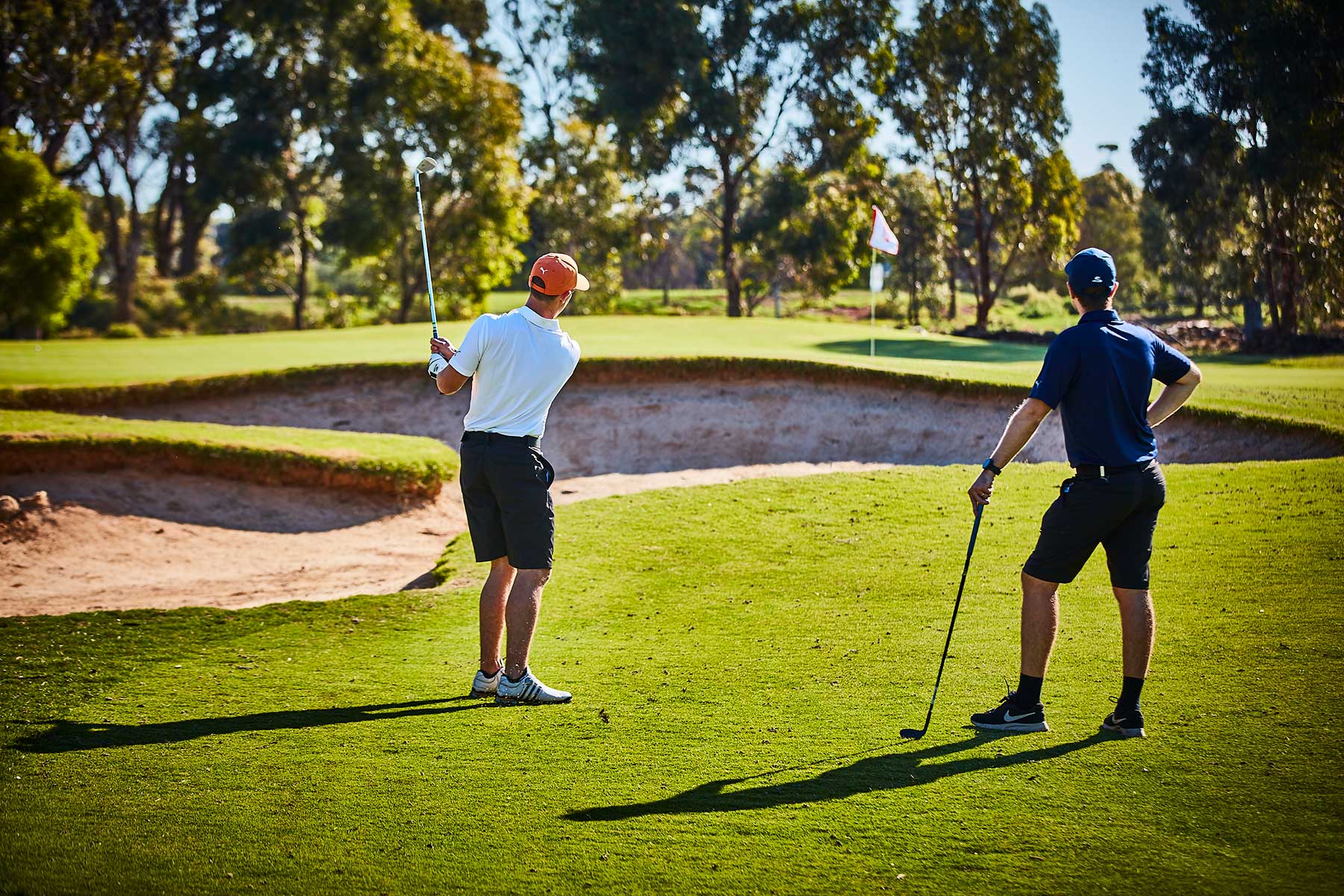 Corporate Golf Days
Golf days can be tailored to suit your specific needs and offer an intimate experience for your important guests.
Available 7 days a week, 354 days of the year (excluding Christmas Day), Eynesbury's Golf Days offer businesses the opportunity to mix business with pleasure on the course. The fully realized function venue at the Eynesbury Homestead also offers a wide range of distinctive event spaces which are available to hire for "classroom" work. Varying in size, these stately rooms give team days a beautiful setting with unique views of the golf course and gardens.
Learn more about our Corporate Golf Days
FootGolf
Have you heard of FootGolf? It's all the new rage! Helping make golf courses accessible to more people, FootGolf is a great way to have some fun and get involved in a sport that's the perfect mix between soccer and golf. Why not grab a group of friends and give it a try?
For more details check out our FootGolf page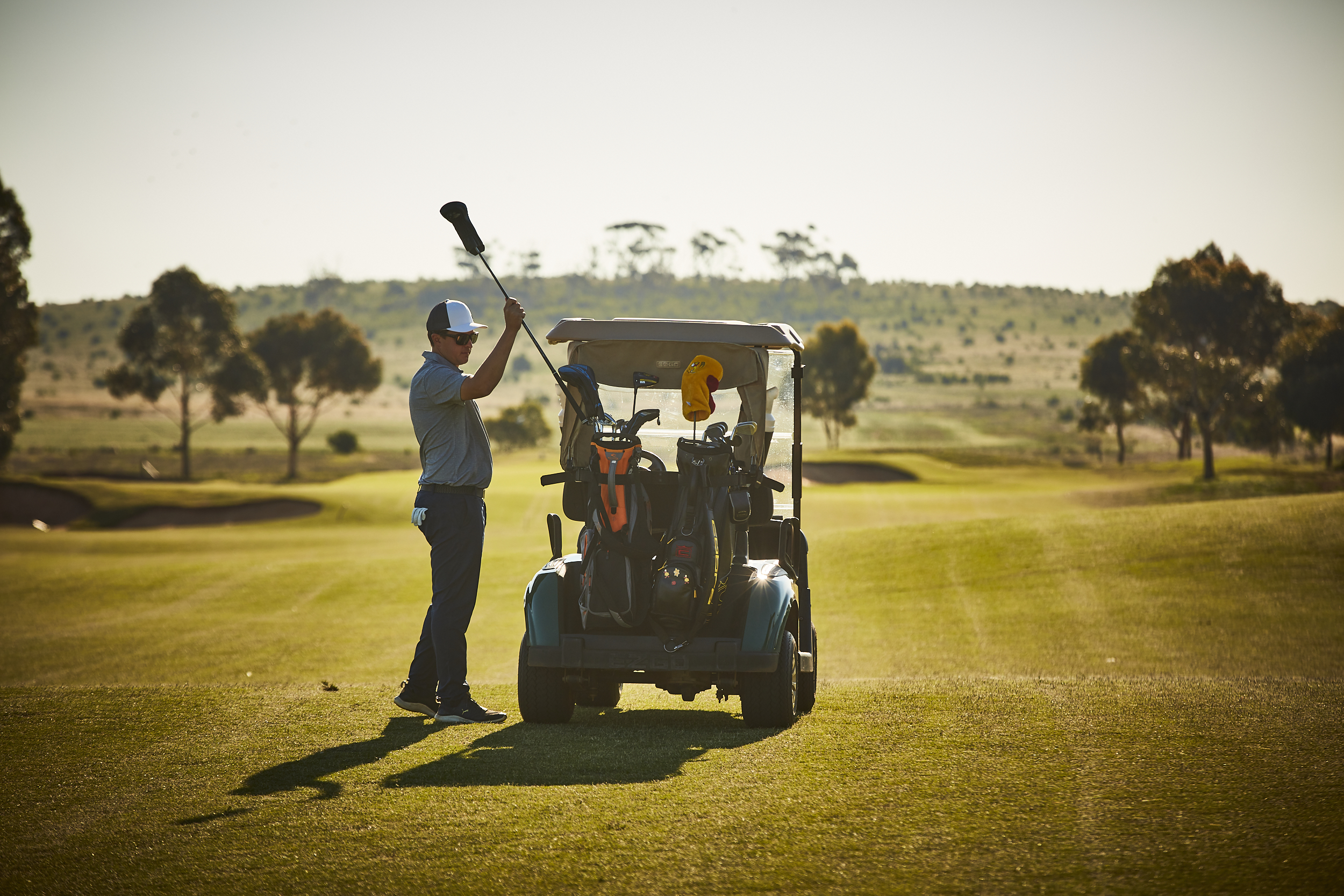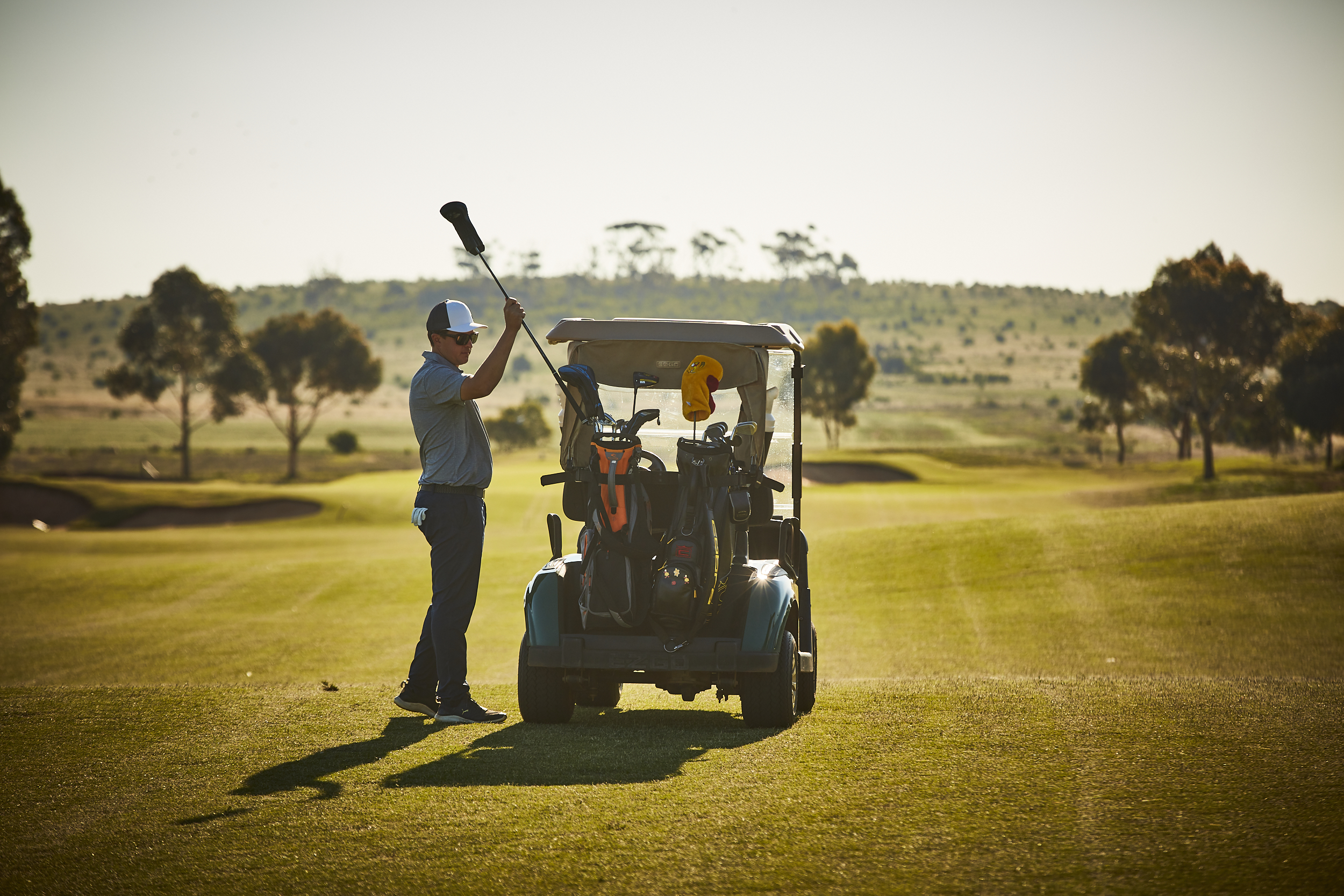 Golf lessons & hiring equipment
Eynesbury Golf Club offers professional golf lessons to anyone who wants to learn more and improve their skills at this great game of ours. From beginners to PGA members and everything in between, Eynesbury's team of golf professionals are available for private, group and corporate coaching throughout the week. Junior coaching programs are also on offer at select days of the week too.
Eynesbury also has a range of equipment available for hire including a fleet of 50 golf carts and standard golf clubs.
Learn more about our tuition or book a lesson here.
Hire equipment here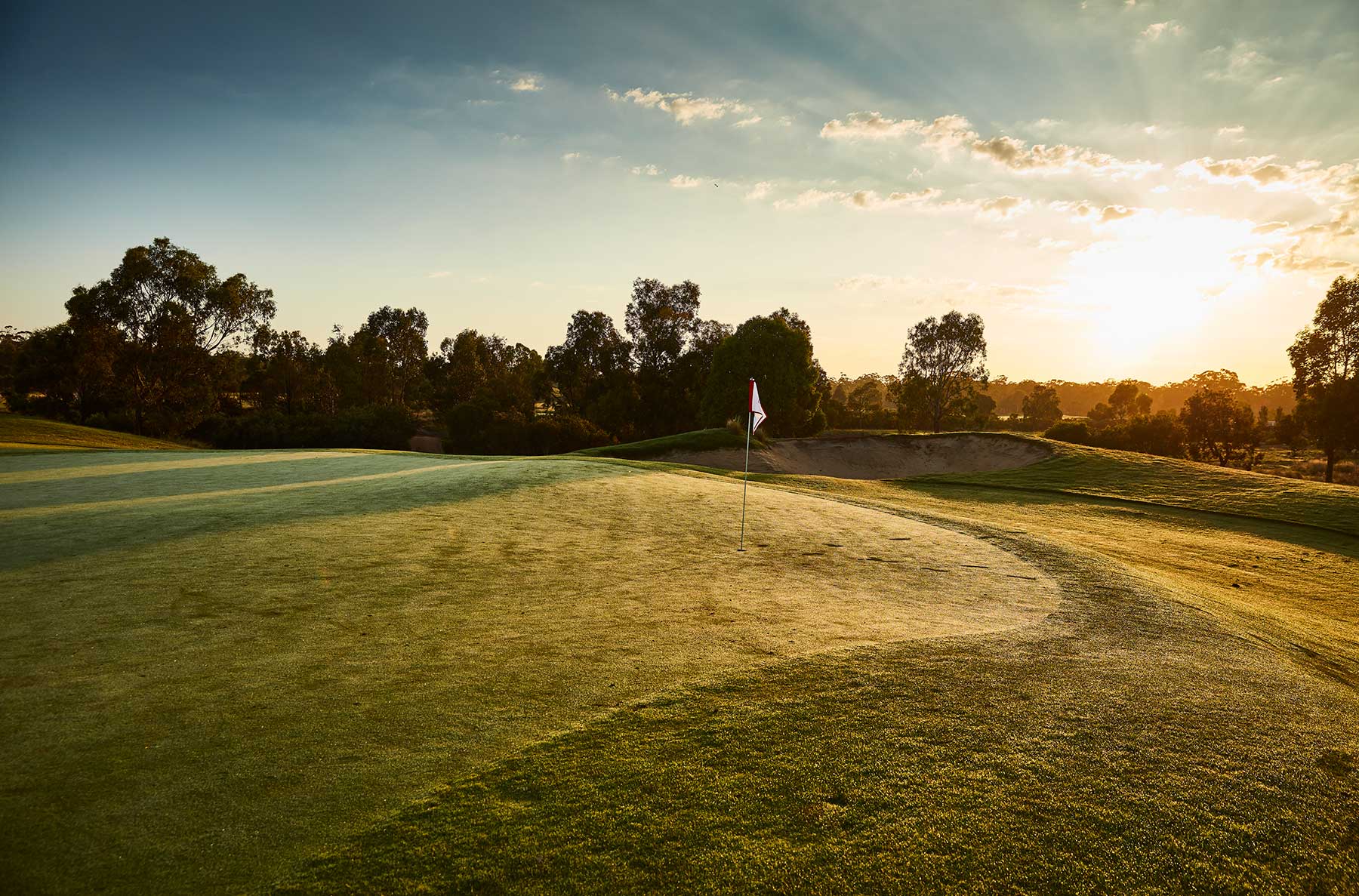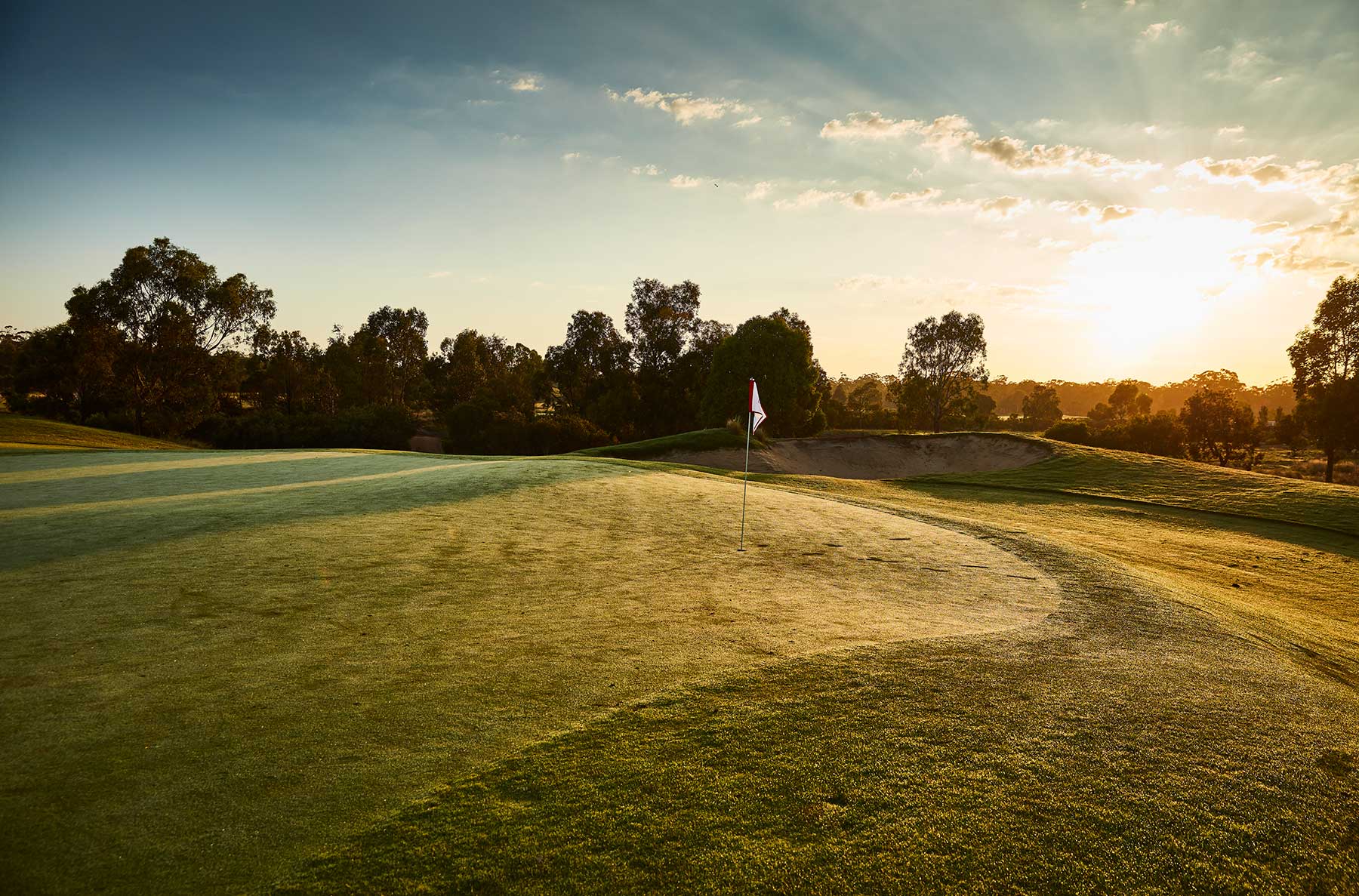 Green fees & membership
Eynesbury offers a range of options from standard Green Fees to Pay for Play memberships. All you have to do is select which option suits you best! Whilst the Pay for Play Members receive discounted green fees all year round, the standard Green Fees may be better for those who only play golf on the odd occasion.
There are also a complete range of annual membership options available to suit everyone from those who prefer a causal game of golf and then to those who are avid golfers all year round. There's also a range of tiered benefits depending on the membership selected, including generous discounts from our onsite retail, hospitality and event options.
Click here for our list of Green Fees.
Learn more about our Membership options