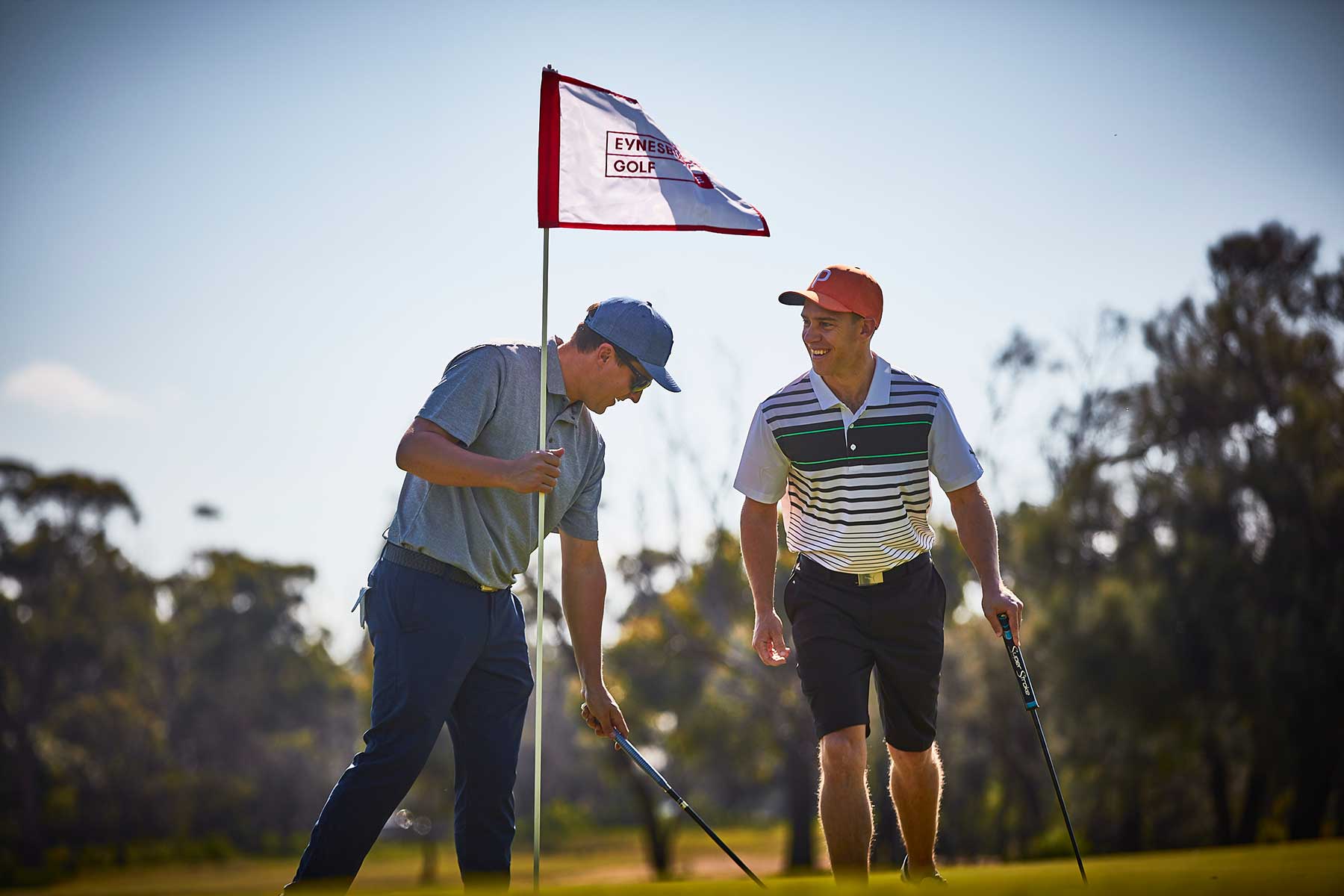 Corporate Golf Melbourne
Just a short 40 minutes' drive from Melbourne's CBD, Eynesbury's state-of-the-art golf course offers an outstanding location for any corporate golf event. Designed by the legendary Graham Marsh, Eynesbury's 18-hole course is set against pristine surroundings whilst being seamlessly integrated into the community itself. Featuring wide fairways, extensive bunkering and water hazards, the course offers a fun and rewarding day of golf. What's more, Eynesbury's FootGolf facilities gives the opportunity to integrate something a little unique into the day (think a mix of golf and soccer – how's that?!).
Available for booking seven days a week, 364 days a year (with the exception of Christmas day), the calendar is flexible enough to work with each group's individual requirements. The events team can also tailor a day to meet any range of corporate objectives from executive golf experiences to charity events, team building and client retention days.
Eynesbury's historic homestead and marquee also provides a range of event spaces catering for small up to larger groups of 100 plus, offering the perfect space for presentations, classroom work and meal breaks away from the golf course.
The group's dedicated function and events manager, management and staff pride themselves on providing a quality service to ensure the success of each and every corporate golf day at Eynesbury.
If you're looking for something fun & different for your Corporate Day, give FootGolf a go!
Try FootGolf today!
Corporate Golf Days – What we offer
Corporate golf days at Eynesbury a great opportunity to mix business with pleasure on the course, whilst reaping the rewards of team building exercises between clients, team members and stakeholders at one of Australia's top 100 golf courses.
All corporate golf days include event management, electric golf carts and a host of other value-adds to make the day a raging success! There's also the option for event venue hire, food and beverage packages and branded prizes if required.
Golf that is tailored to your needs – Event Management
Our dedicated function and events team offer a complete event management service for corporate golf days, whether big or small, to ensure that the individual requirements and corporate objectives of the day are met. The fully realized function venue at the Eynesbury Homestead, in addition to the event marquee, also offer an impressive collection of unique event spaces which are available to hire for work "off the course". Each room has it's own special flavour, and offers a beautiful setting with spectacular views of the gardens and golf course.
Electric Golf Carts for Players
Eynesbury has a full fleet of fifty electric golf carts available for use at every corporate event. Not only do these help make the day fun and memorable, they also allow guests to enjoy their golf and feel refreshed all day long.
Selection of Prizes
There's also a selection of prize options available should these be required for the big day. To add that all important personal touch, company logos and branding can also be organised.
Corporate Green Fees
Browse our Corporate Golf options and Green Fees today to lock in your next big day out!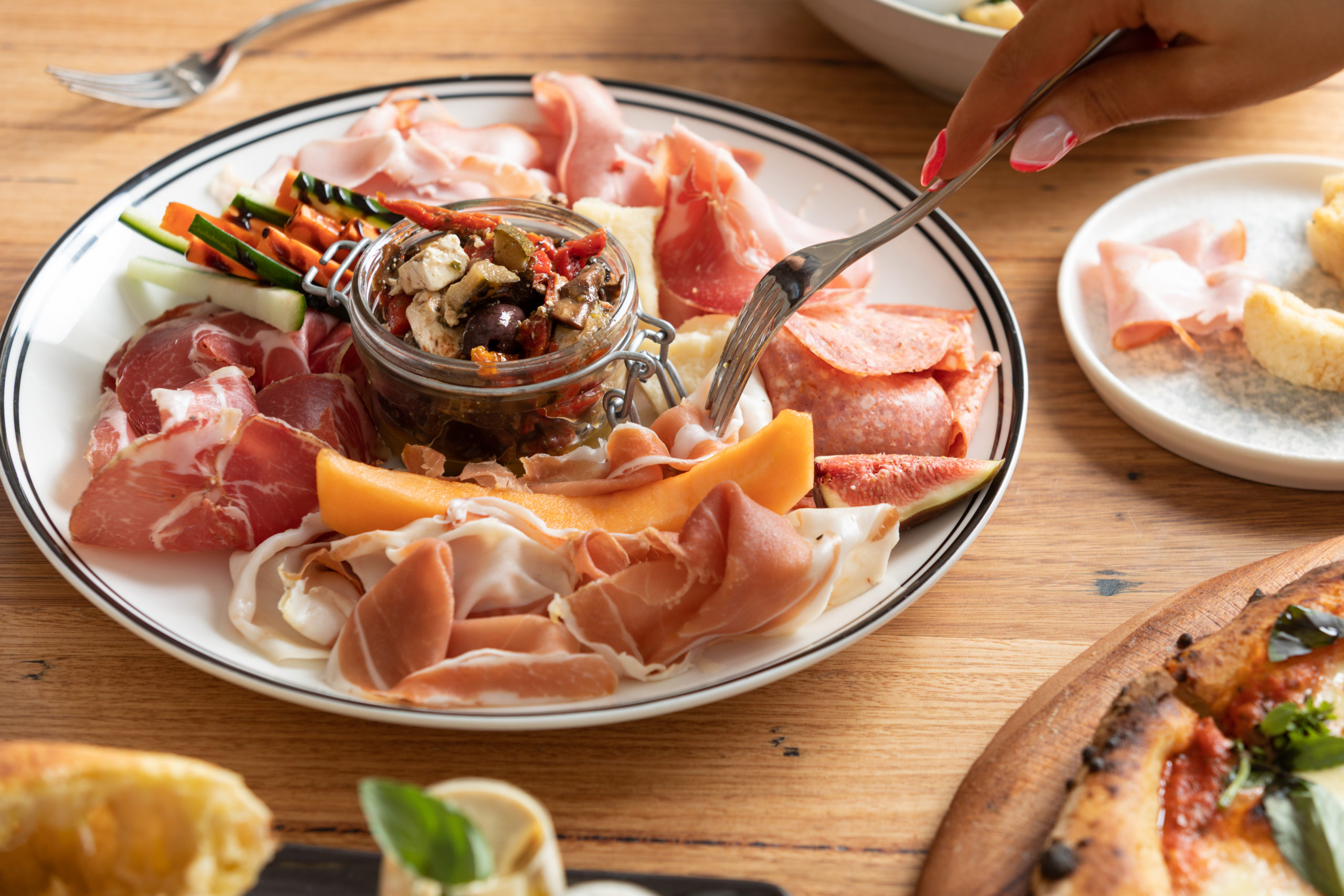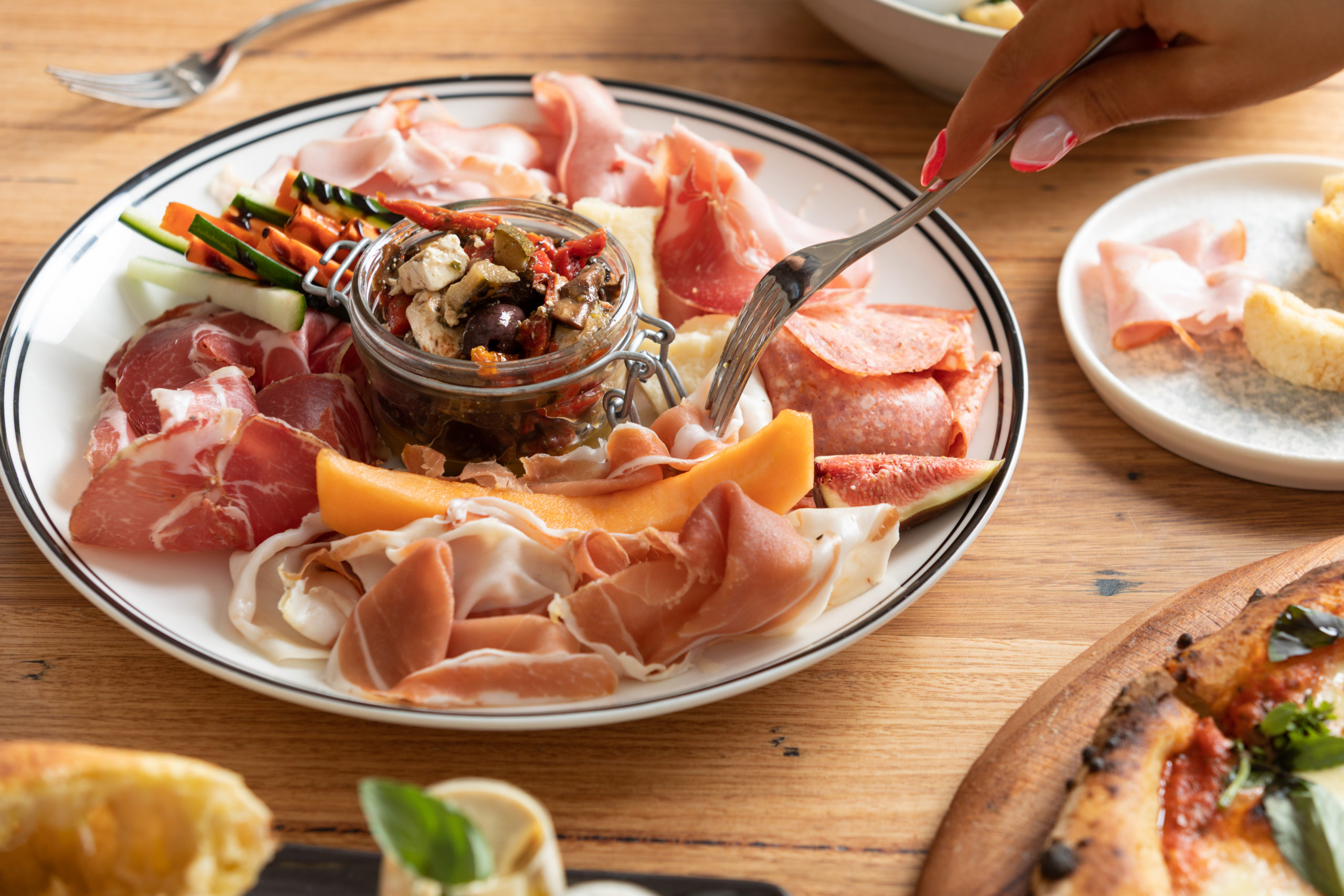 Food & Beverage Packages
Through Eynesbury's on-site restaurant and bar Ms Peacock, a range of affordable food and beverage packages are available as an addition to any corporate golf event, whether big or small. All food is prepared by Eynesbury's professional chef, who is also more than happy to cater for any specific dietary requirements. The below packages are available to select from:
Breakfast package
Lunch package (minimum order 20)
Eynesbury BBQ Buffet
Sit-down menu
If preferred, Eynesbury's chef is also more than happy to tailor a customised selection of food and beverages from Ms Peacock's full a la carte menu. Browse our range of dining options here, or simply get in touch today and we'll help with the rest!
Enquire about your next Corporate Golf Day today!
Get in touch today to find out more about Eynesbury's range of Corporate Golf Packages! Contact us via the below link and we'll be in touch.
Contact us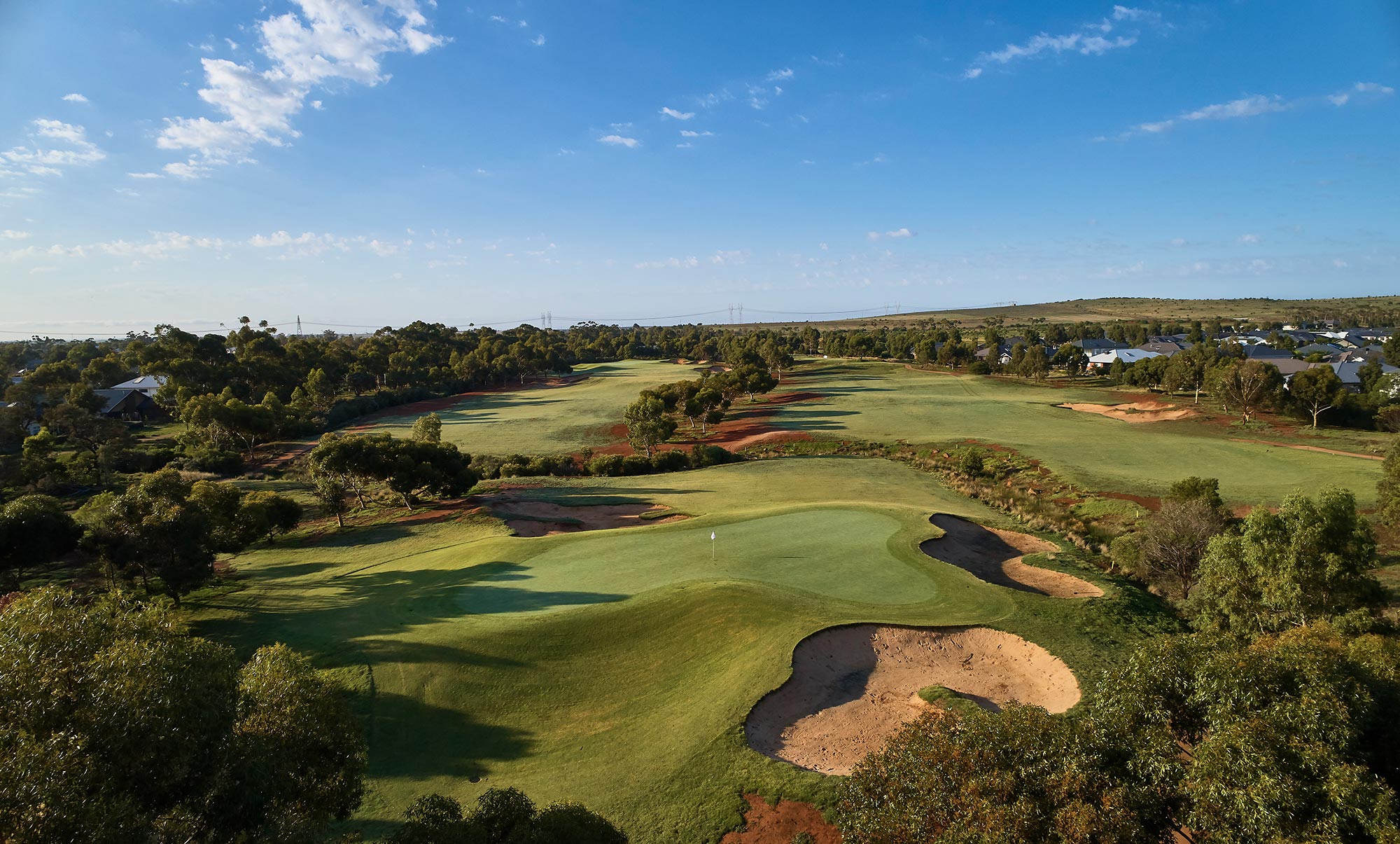 M.W.O.A Corporate Golf Day Testimonial
I have to say, I have not worked with a more professional golf course before as Eynesbury, and your personal and professional input made my job so much easier, with the course set up and facilities presented in a magnificent manner. Your attention to detail was excellent and the initial set up on the day was superb. The carts lined up, give always placed in the carts with cards, made for a very smooth operation. The setting up in the marquee of our prizes and banners was also appreciated.

The catering was also first class, with the rolls for breakfast which were very tasty, and the silver service lunch which was absolutely delicious. The catering staff were magnificent.