FOOTGOLF IS NOW AT EYNESBURY
Open for bookings Wednesday and Friday afternoons from 3pm.
Just $10pp and $3 for ball hire or BYO.
Book Now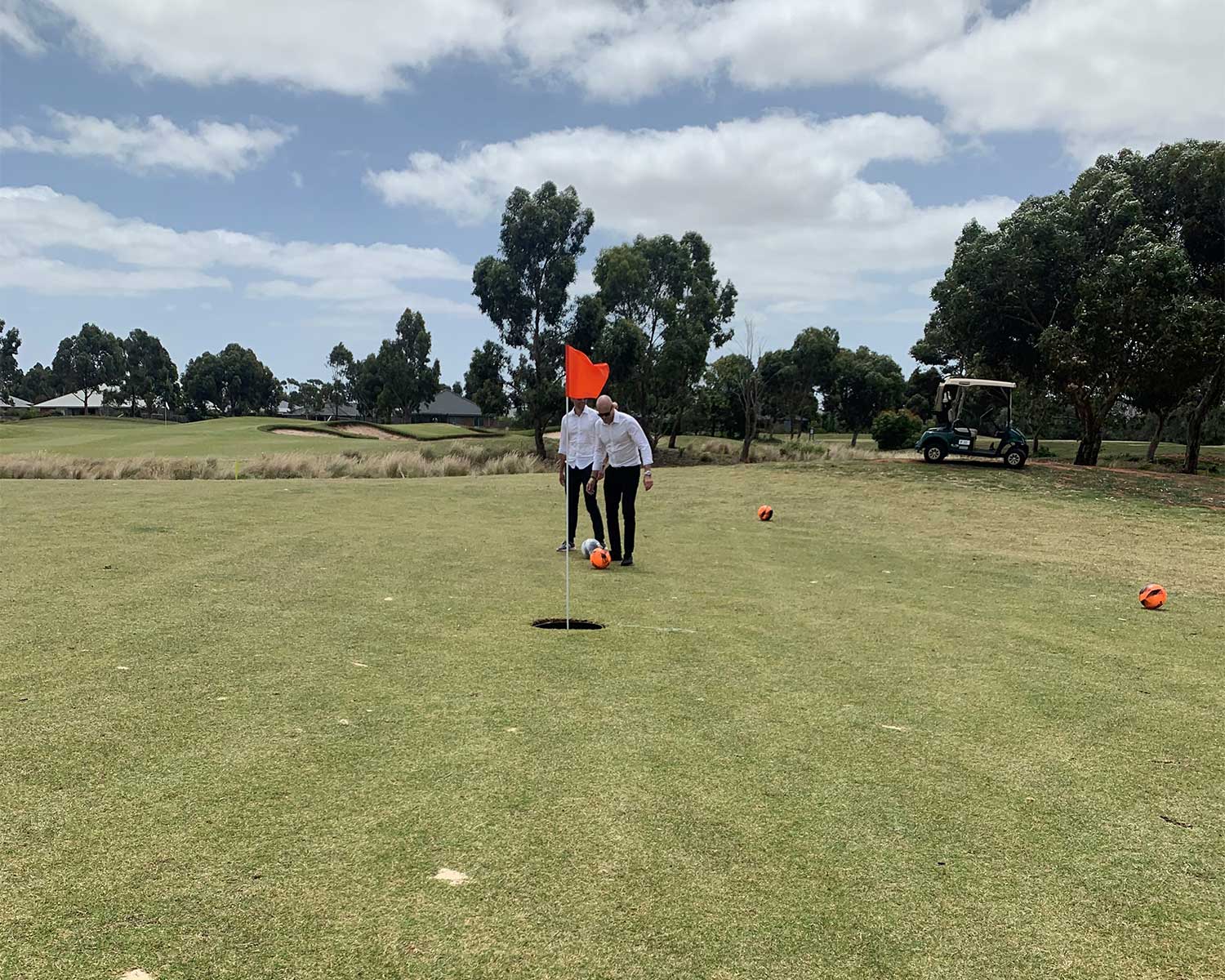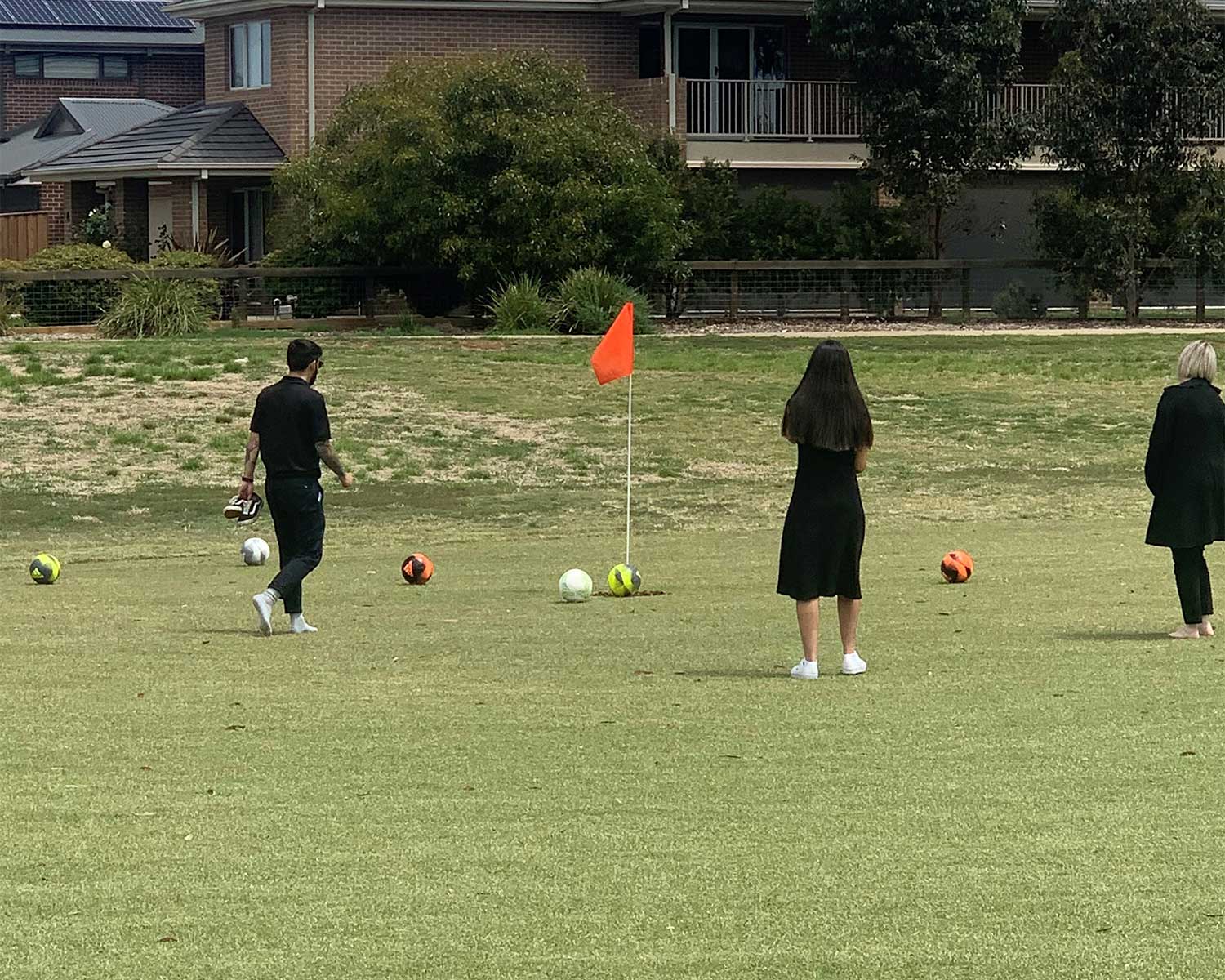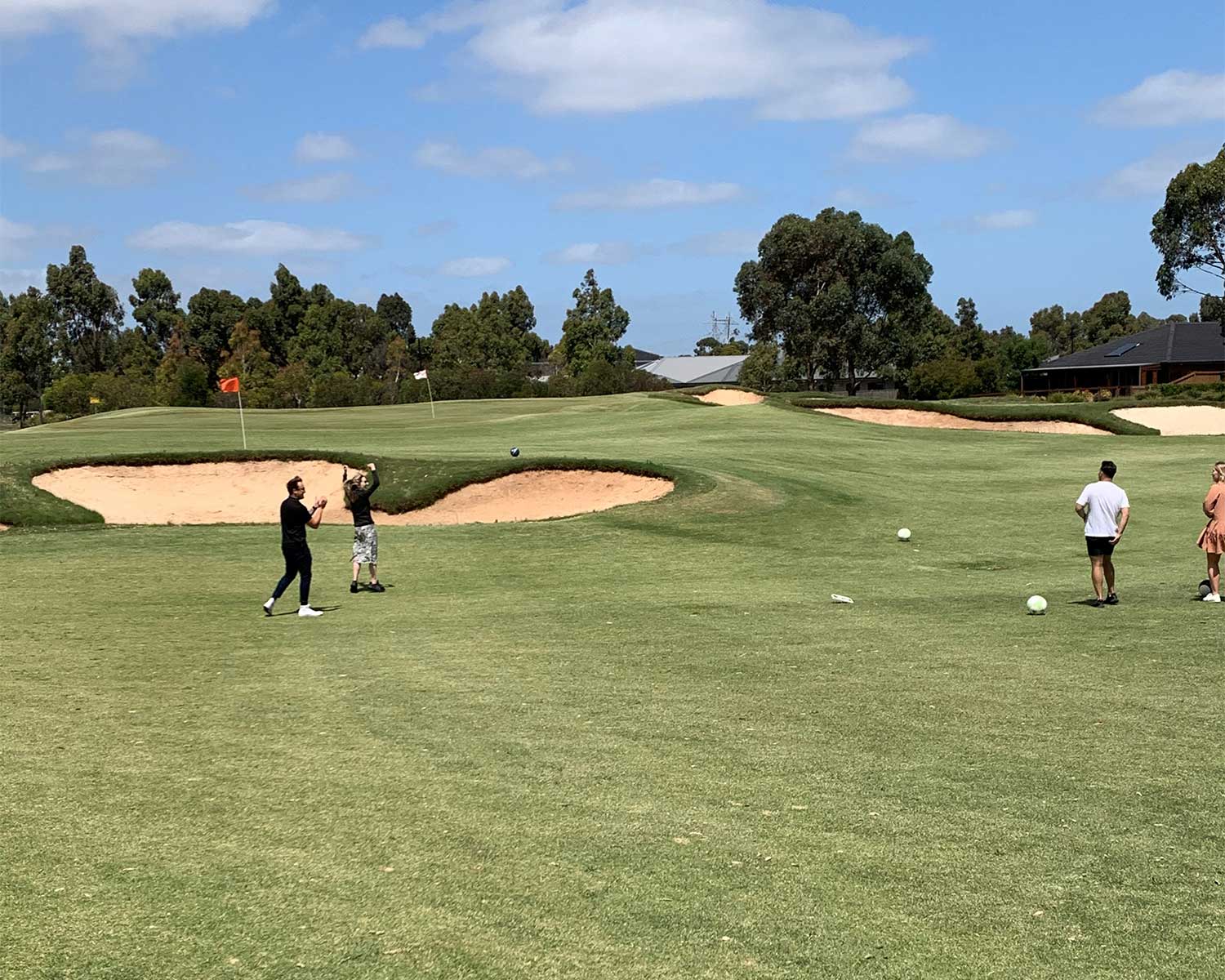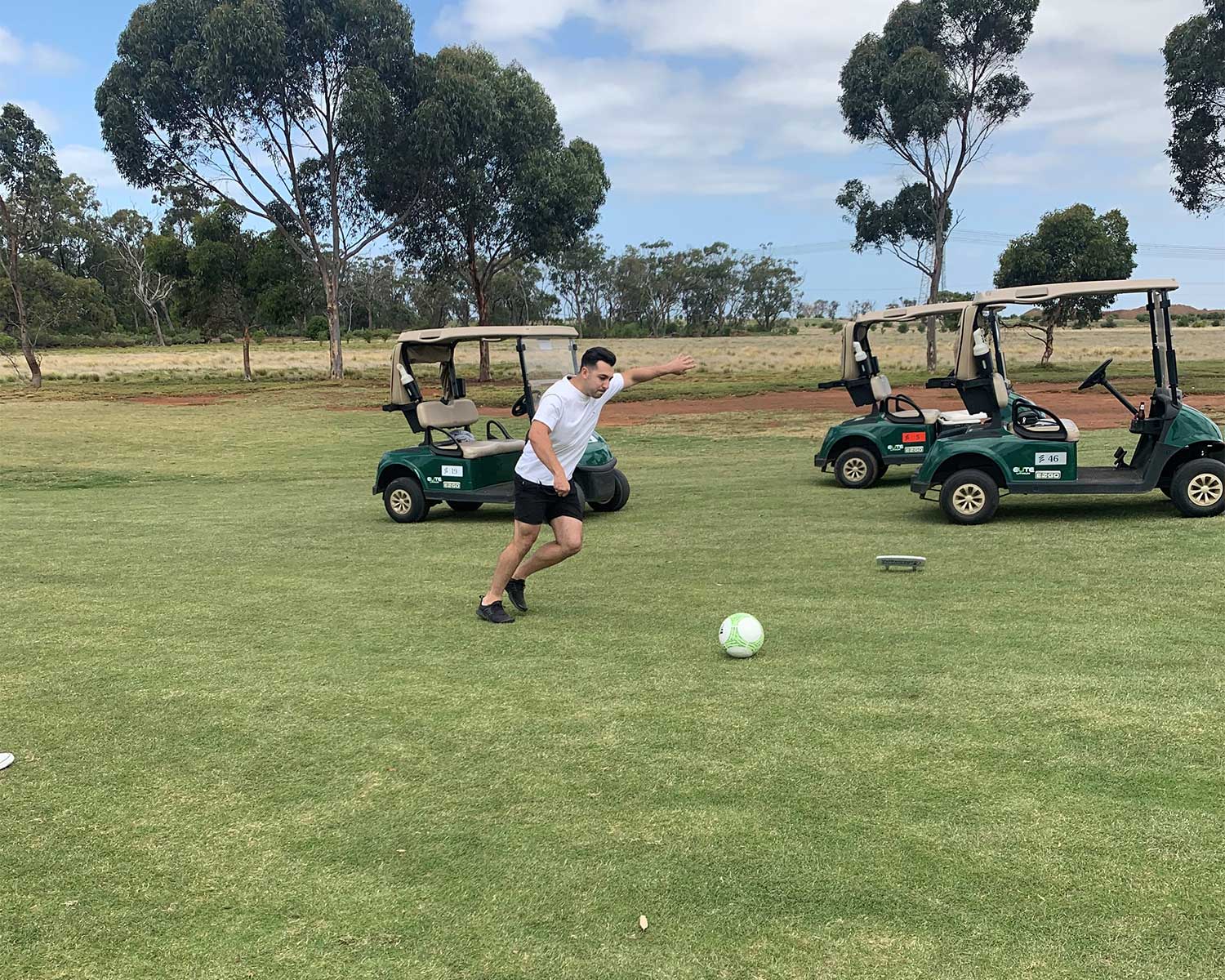 What do you get when you combine soccer and golf?
Since 2013, FootGolf Australia is developing the sport of FootGolf, helping Golf courses increase their revenues and attract new customers.
Continuously evolving, our association looks for innovative ways of introducing the sport in existing Golf courses to maximise utilisation and to improve access to courses by the wider community.
View FootGolf Rules